Tom shows how we get Tups and Ewes ready to show or sale.
Firstly we have to be able to handle the sheep. Many of our sheep are very friendly and accept handling well and can be easily halter broken. These boys are not and so we use a clipping crate specially designed to raise the sheep up in the air and to lift their head up. This makes trimming easier, keeps them still and prevents breaking your back by the end of the day. It takes roughly 1-2hrs to trim up each animal!!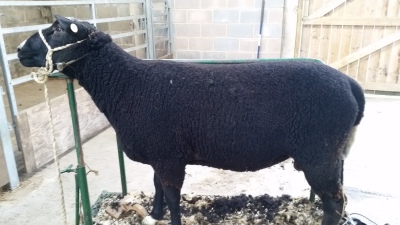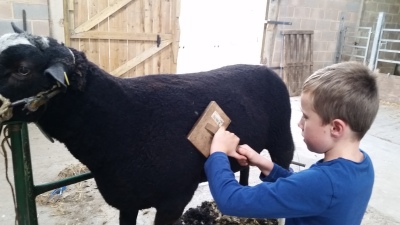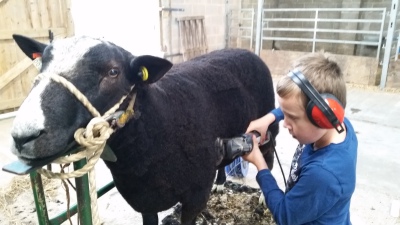 Before...
Carding...
Electric Clippers...
So we start with a nice Tup, but we can make him look better! We start by carding his wool - brushing it with a special brush for wool. Then we trim the long bits off and reshape the fleece. This can very easily go wrong and then you have problems to correct this. Precision is needed! Next we use hand shears - the same as were used to clip the whole sheep back in my dads era. These make a neat job. We keep repeating carding then trimming until we get the shape of body we want. A flat top, with round muscular looking body. 
Tom shows us how to trim next
So did you know that all this was involved in getting sheep ready to show or sell?
We hope you enjoy watching the transformations. Lets hope all the hard work is worth it but hey, we think they look good and that is all that matters!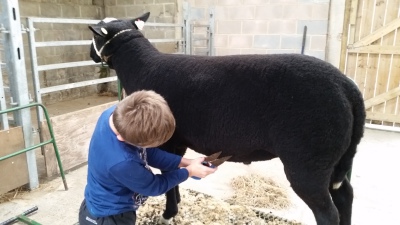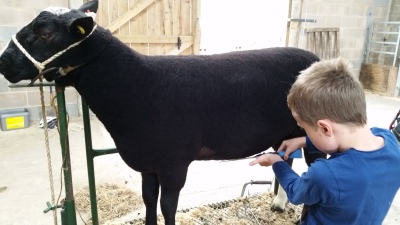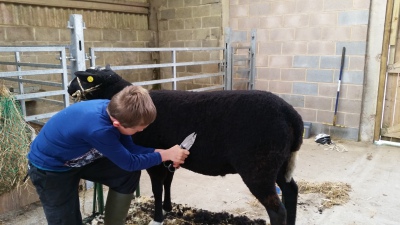 Trimming...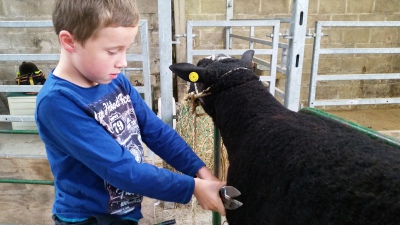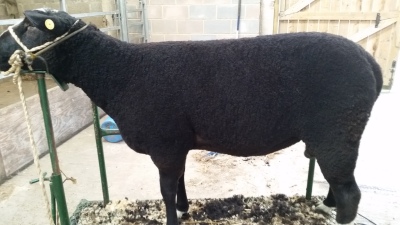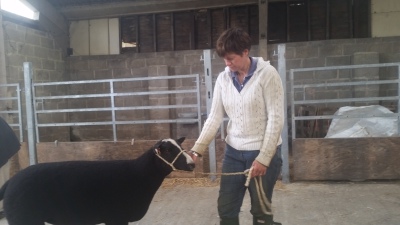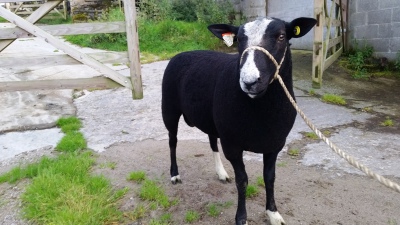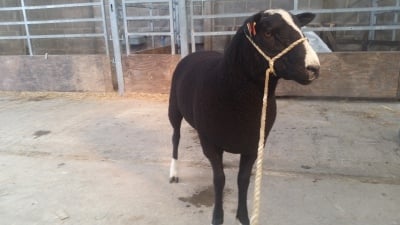 Then we are finished...for now. Before the show or sale we have to wash the sheep and trim up again!
But for now it's time we went and had a bath...this farming is dirty work!