As well as sheep sales, this week has been perfect for riding round the Dales.
Tom - our cowboy in the making.
Tom occasionally comes out with his mum riding and is becoming quite the little cowboy..or should that be sheepboy? He has not cantered before and I think he made a very brave start! Wow Scoot - for an old, arthritic girl - you can still go!
Sorry it's a bit shaky but cantering and filming behind you at the same time is not easy.
Tom checking his stock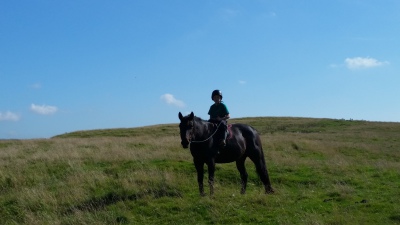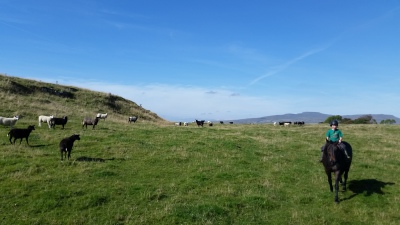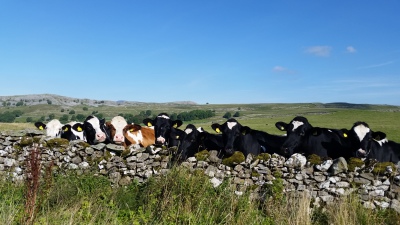 Our livery horses and their owners enjoying the sunshine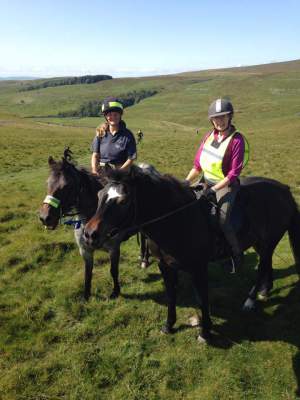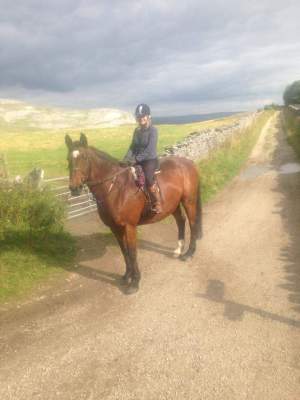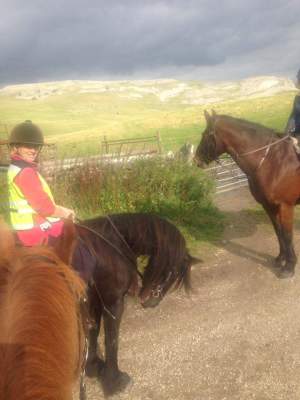 Today Jill and Sarah enjoyed a long ride...made slightly longer by a pub lunch and bottle of wine and then a tea stop with cake at Feizor...sounds like the perfect ride to me!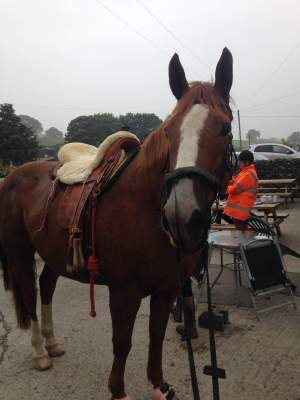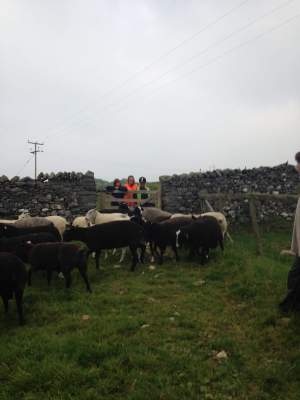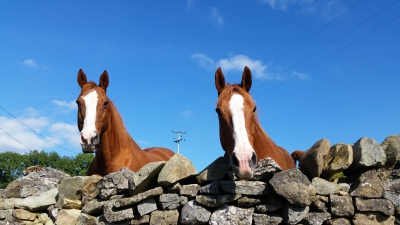 Getting the sheep ready for "Tupping Time"
Today we also brought all the ewes down from our top field to get them prepared for breeding..."Tupping Time" is here. We treat them for worms and a parasite called fluke that is found in wet areas and damages the sheeps liver if not controlled. For this we give them a liquid that is squirted into their mouths. We also inject them against a skin mite called Psoroptes or Sheep Scab.
Now they are ready for our Teaser Ram  - Wallace. Wallace was vasectomised 2 yrs ago and some would say has the best life on the farm! He gets to be boyfriend to all the girls. This is a natural way of bringing all the sheep in to season at the same time without the use of any chemicals. This is called the "Ram effect" and results in synchronisation of the ewes, so that in 14 days, the real rams can go in with the ewes and they should all be ready to breed during the following 2 weeks. This is very important for us as Sam needs to take time off from work at lambing time and so the timing is crucial.
Our Boys