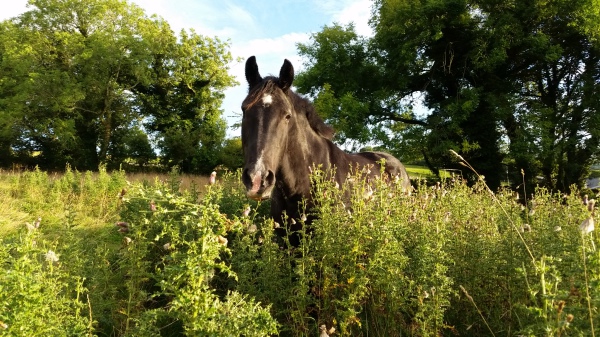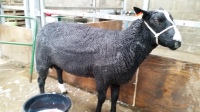 Before the Tup sale, the boys all have to have a bath after their clip and trim last week. Not quite sure who gets the wettest!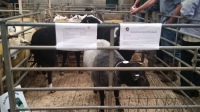 Two Zwartbles and baby Blue went to Gisburn Twilight tup sale. Baby Blue certainly got a lot of interest and was the perfect gentleman and I hope his new owners love him as much as we did.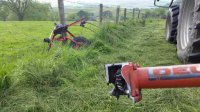 There are always running repairs on a farm. This fence now needs repairing.
A  new game of hide and seek. Golly wins the best hiding space this week..in a bunch of thistles!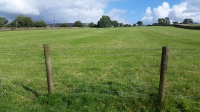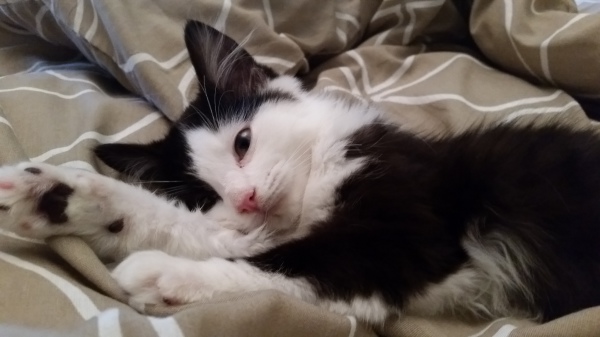 and now the fence is all secure again.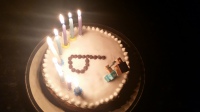 9yrs old..where does the time go?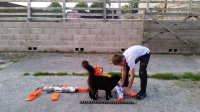 Splodge makes her self comfortable on her 1st morning at Rawlinshaw after being brought in for rehoming  at Daisy Street Vets.